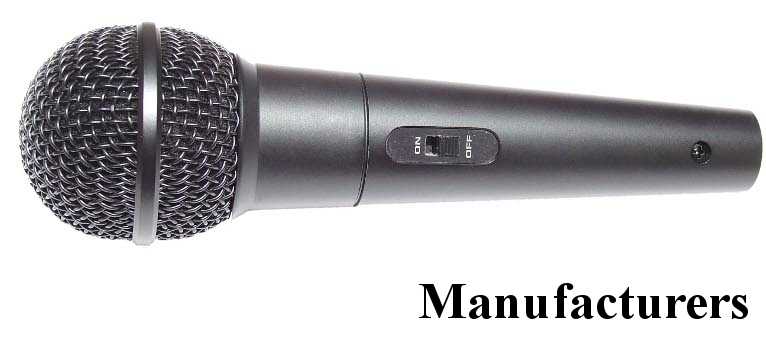 Did You Know?:
Susquehanna Valley Sound is a member of the Pennsylvania Auctioneers Association? To find out more about this great organization, go to
www.paauctioneers.com
.
---
A Wide Selection of Products Means Better Prices
---
Susquehanna Valley Sound & Video understands that each customers needs and budget are unique. With so many products to choose from, it is important to have your system designed to maximize performance while keep costs under control. SV2 has partnered with over 35 major sound and video companies to offer your organization the products it needs for a price it can afford.
---
Ace Backstage Company -
http://www.acebackstage.com/
Anchor Audio -
http://www.anchoraudio.com/
Aviom -
http://www.aviom.com/
Ashly Audio -
http://www.ashly.com/
Atlas Soundolier -
http://www.atlassound.com/
Audio Technica U.S., Inc -
http://www.audio-technica.com/world_map/
BSS Audio -
http://www.bss.co.uk/
Chief Manufacturing, Inc. -
http://www.chiefmfg.com/
Clear-Com -
http://www.clearcom.com/
Community Professional Loudspeakers -
http://www.communitypro.com/
Comprehensive Cable -
http://www.comprehensiveinc.com/
Countryman Associates, Inc. -
http://www.countryman.com/
Crown Audio, Inc. -
www.crownaudio.com/
Da-Lite Screen Company -
http://www.da-lite.com/
dbx Professional Products -
http://www.dbxpro.com/
FSR, Inc. -
http://www.fsrinc.com/
Furman Sound, LLC -
http://www.furmansound.com/
Galaxy Audio -
http://www.galaxyaudio.com/
Grundorf Corporation -
http://www.grundorf.com/
Hear Technologies -
http://www.heartechnologies.com/
HSA, Inc. (Roll Tops) -
http://www.hsarolltops.com/
JBL Pro -
http://www.jblpro.com/
Kramer Electronics, LTD -
http://www.kramerelectronics.com/
Lectrosonics, Inc. -
http://www.lectrosonics.com/
Leviton/NSI Corporation -
http://www.leviton.com/
Middle Atlantic Products -
http://www.middleatlantic.com/
Navitar Lens -
http://navitar.com/
Omni Mount Systems, Inc. -
http://www.omnimount.com/
PreSonus Audio Electronics -
http://www.presonus.com/
QSC -
http://www.qscaudio.com/
Rapco/Horizon -
http://www.rapcohorizon.com/
Sanyo Projectors -
http://us.sanyo.com/
Sennheiser Electronic Corp. -
http://www.sennheiserusa.com/
Shure -
http://www.shure.com/
Soundcraft -
http://www.soundcraft.com/
Teac America, Inc (Tascam) -
http://www.teac.com/
Ultimate Support Systems -
http://www.ultimatesupport.com/
West Penn Wire -
http://www.westpenn-cdt.com/
Xantech Corporation -
http://www.xantech.com/